House Exchange is an online mutual exchange system that is a free service to All Ochil View Housing Association, Clackmannanshire Council and Paragon Housing Association tenants who are considering looking for a swap.
House Exchange helps you find a suitable home within Clackmannanshire or further afield. Through a simple and easy understandable website, you will be able to see the latest listings as soon as they are available. There is also a multi-match service which lets you and other home-seekers build a chain of exchanges.
Don't forget to add photographs and a description about your home. The better the advert looks, the more attractive it is to other would-be-swappers.
If you would like to search for a home on House Exchange, then you need to go to www.houseexchange.org.uk . You can also watch a short video which shows you how house exchange works:
House Exchange is also available to download as an App.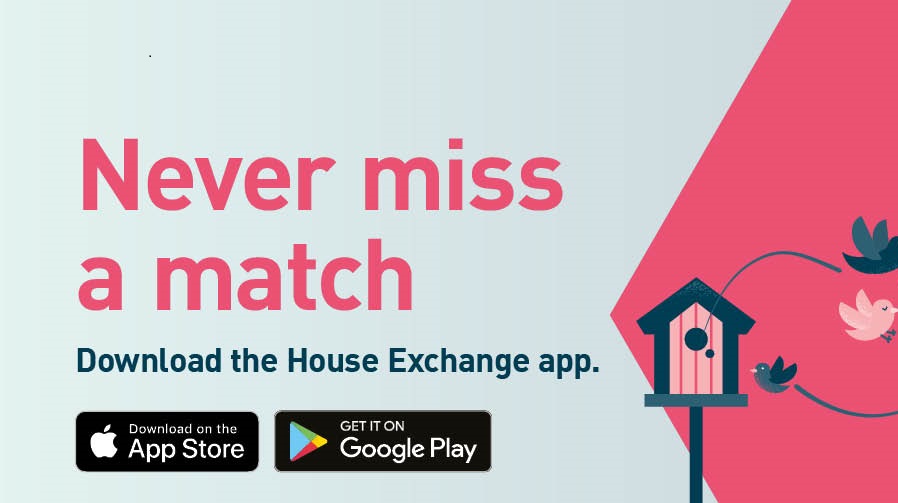 Once registered we need to approve your account – we respond quickly, and you will be notified by email one your account is active. Once approved, you can then start searching for an exchange.
If you require any assistance with either creating your property advert or searching for matches please do not hesitate to email a member of our Housing Services Team.
Tenant 'How to' video guides are also available on the House Exchange YouTube channel, these can be accessed by the following link; https://www.youtube.com/@House_Exchange
If you do find another tenant to swap with, each of you will have to complete our Mutual Exchange Application Form. A copy of the form and a guide on applying for a mutual exchange is available to download below.